Ange Peyandane Expands TradeLanes.co Footprint to London, EMEA
by Communications Team, on Aug 17, 2020 7:00:00 AM
Please join us in welcoming Ange Peyandane to our growing team. We are thrilled to have him! Here's the full announcement for more about Ange: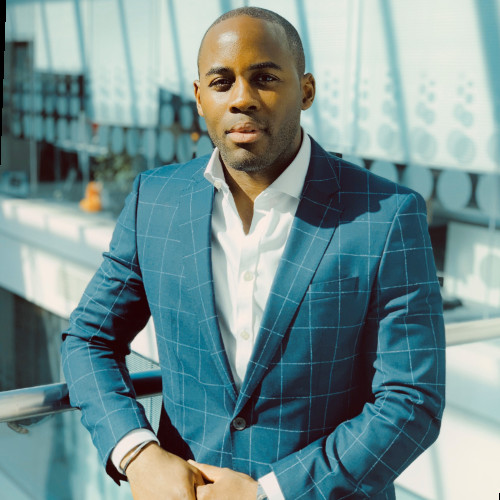 TradeLanes.co, the world's only Trade Delivery platform enabling large global exporters to bring their trade execution operations entirely online, is pleased to announce that Ange Peyandane has been appointed as the new Senior Enterprise Sales Account Executive for TradeLanes. He will be responsible for expanding TradeLanes' outreach to innovative commodity merchants and producers around the globe.
Ange joins the rapidly growing team at TradeLanes.co that is transforming the future of global trade with advanced technology and machine intelligence -- making it faster, easier, and more profitable for businesses to trade with other large businesses around the world. TradeLanes' unique commitment is to deliver control and competitive edge to our customers through global trade optimization and an Amazon-like e-commerce experience.
Prior to joining TradeLanes, Ange was a Global Account Executive at Gartner and a Senior Account Executive at Cognitive Group, Microsoft Dynamics.
Ange will be based in TradeLanes' new London office.
"We're thrilled to have Ange join the team to service the growing demand for Trade Delivery from exporters that want to compete to win in the future of trade,"
says Vijay Harrell, TradeLanes CEO.
As always, we'd love to hear from you - please connect with us on LinkedIn, Twitter, or contact us for a conversation.